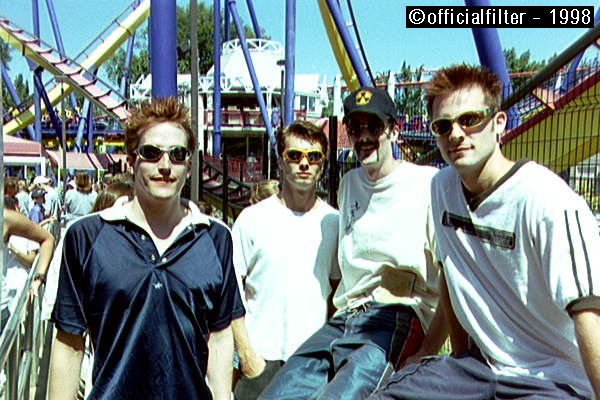 (From left to right: Richard Patrick, Geno Lenardo, Frank Cavanaugh, Steven Gillis)





The band took a little r&r recently before they head to LA to mix their forthcoming record. Richard took the crew to one of his favorite stomping grounds, Cedar Point in Sandusky, Ohio (www.cedarpoint.com). The park is known for it's brutal selection of coasters.

The guys, all veteran amusement park junkies, threw themselves at the mercy of as many rides as possible. After the "Magnum" (huge coaster) Richard was overheard saying, "that ride kicked my ass." One of the last rides of the day was given by the "PowerTower" - an ominous 200 foot straight shot skyward. Drummer Steve Gillis had this to say about it, "I give this ride the finger."